Stampace is the oldest district of the city where the artisans of Cagliari used to lived and it is actually from here that the procession in honour of Saint Efisio takes place every year from 1st to 4th of May. The solemn vow and devotion to the Saint, dating back four centuries, keep on attracting believers from all over Sardinia.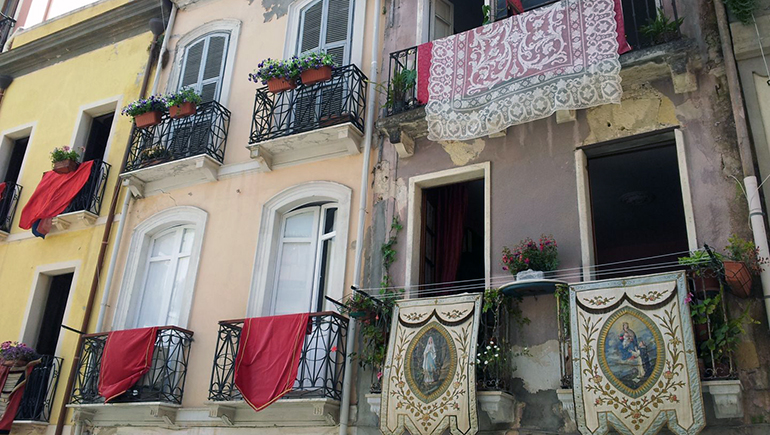 Here you will also find the most important public building on the island from Roman times, the Roman Amphitheatre, as well as the Botanical Garden, a garden opened in 1866, now a study centre where you can observe ancient ficus trees and plant species from around the world.
The church of Sant'Anna and the church of Sant'Efisio, the crypt of Sant'Anna and the crypt of Santa Restituta are a must-see during your visit to the district.